Your diet may have an effect on your endometriosis. "While more research is needed, the evidence suggests that there are some foods that may negatively influence endometriosis symptoms," says Caroline Susie, RD, a registered dietitian who works with women.
For example, endometriosis tends to be more common in women who regularly eat trans fats, which are found in fried and processed foods. One study of more than 70,000 U.S. nurses found that women who ate the most trans fats had a 48% increased risk of being diagnosed with endometriosis compared with those who ate the least. The reason may be that trans fats increase inflammatory markers that have been associated with endometriosis.
You may also want to limit your intake of alcohol and caffeine if you have endometriosis. Both promote inflammation in your body, which can worsen pain, says Susie.
On the other hand, some foods may prove beneficial for women with endometriosis.
While there's no official endometriosis diet, the Mediterranean diet is a great option because it incorporates foods that fight inflammation, Susie says. This diet centers on high-fiber foods like whole grains and vegetables; antioxidant-rich foods like colorful fruits; healthy fats like olive oil, salmon, nuts, and seeds; and high-iron foods like leafy greens and beans.
According to Susie, these five foods may be especially helpful for taming endometriosis symptoms.
Salmon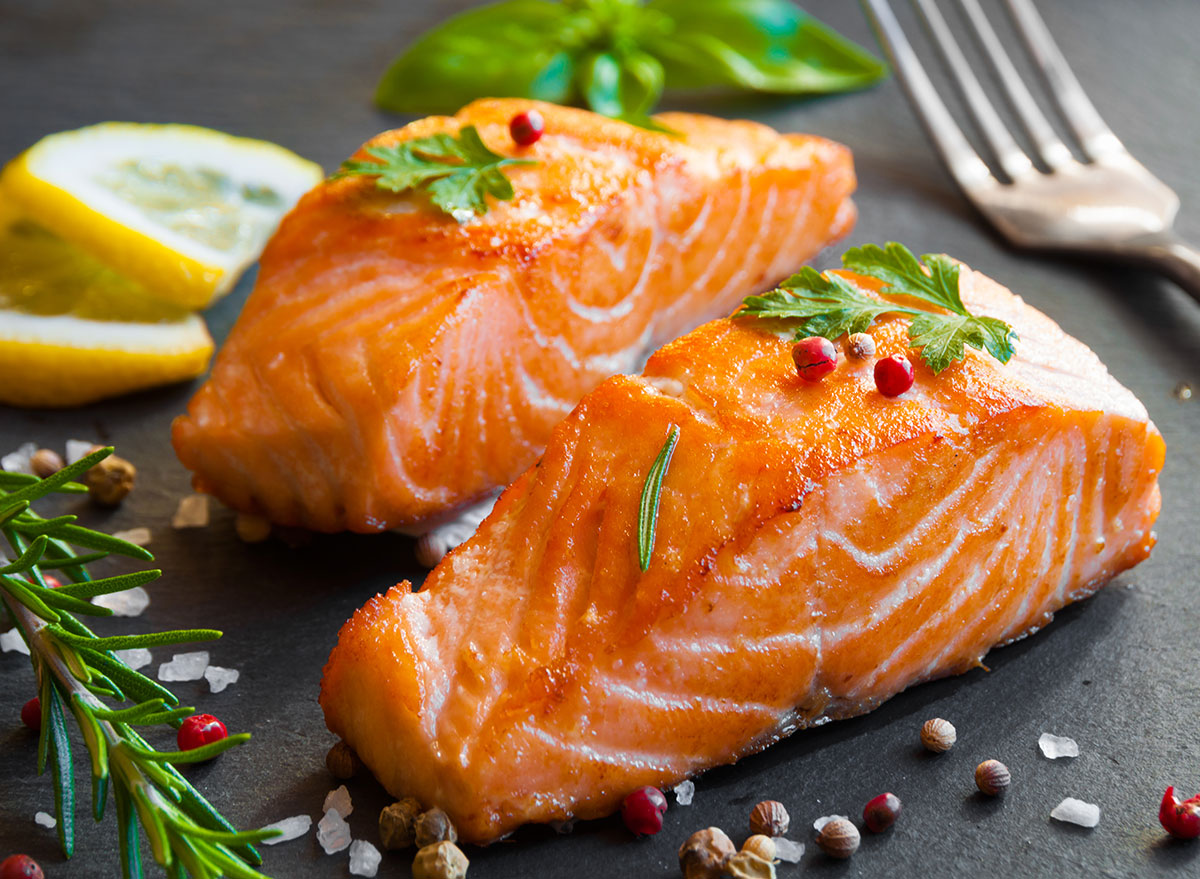 Salmon is a fatty fish that's rich in omega-3 fatty acids. According to Harvard T.H. Chan School of Public Health, omega-3s are an essential fat—meaning your body can't make them on its own and must get them from food—with inflammation-fighting abilities. Thanks to an abundance of omega-3s, salmon may help reduce inflammation and pain, making it a smart addition to your diet if you have endometriosis.
Don't miss 4 Health Benefits of Taking Salmon Oil, According to Science.
Raspberries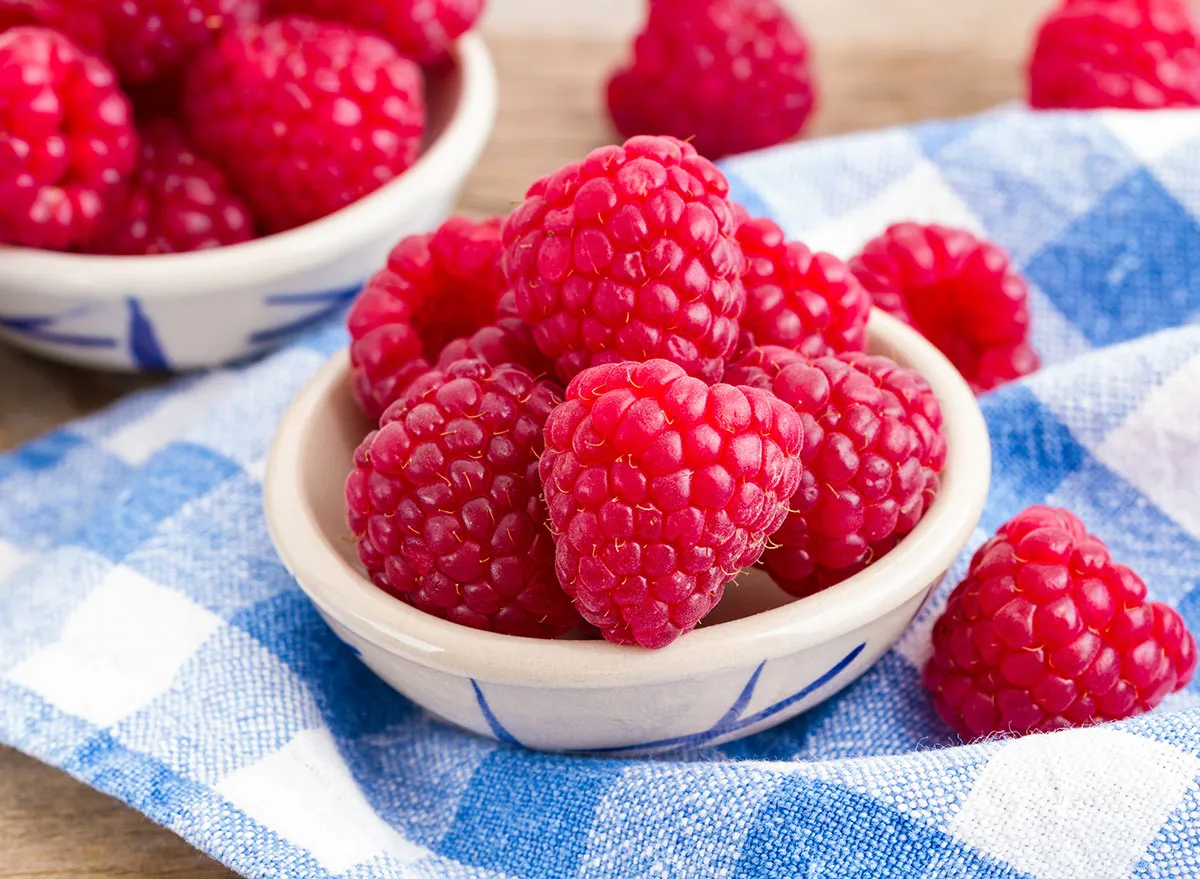 Raspberries are an excellent source of fiber—nearly 10 grams (36% of your daily value or DV) per cup, according to the U.S. Department of Agriculture (USDA). Including plenty of fiber in your diet may help lower estrogen levels, Susie says. This can be helpful for women with endometriosis because the disorder is highly dependent on estrogen. Lowering your levels may help ease endometriosis-related pain and inflammation.Blueberries
Blueberries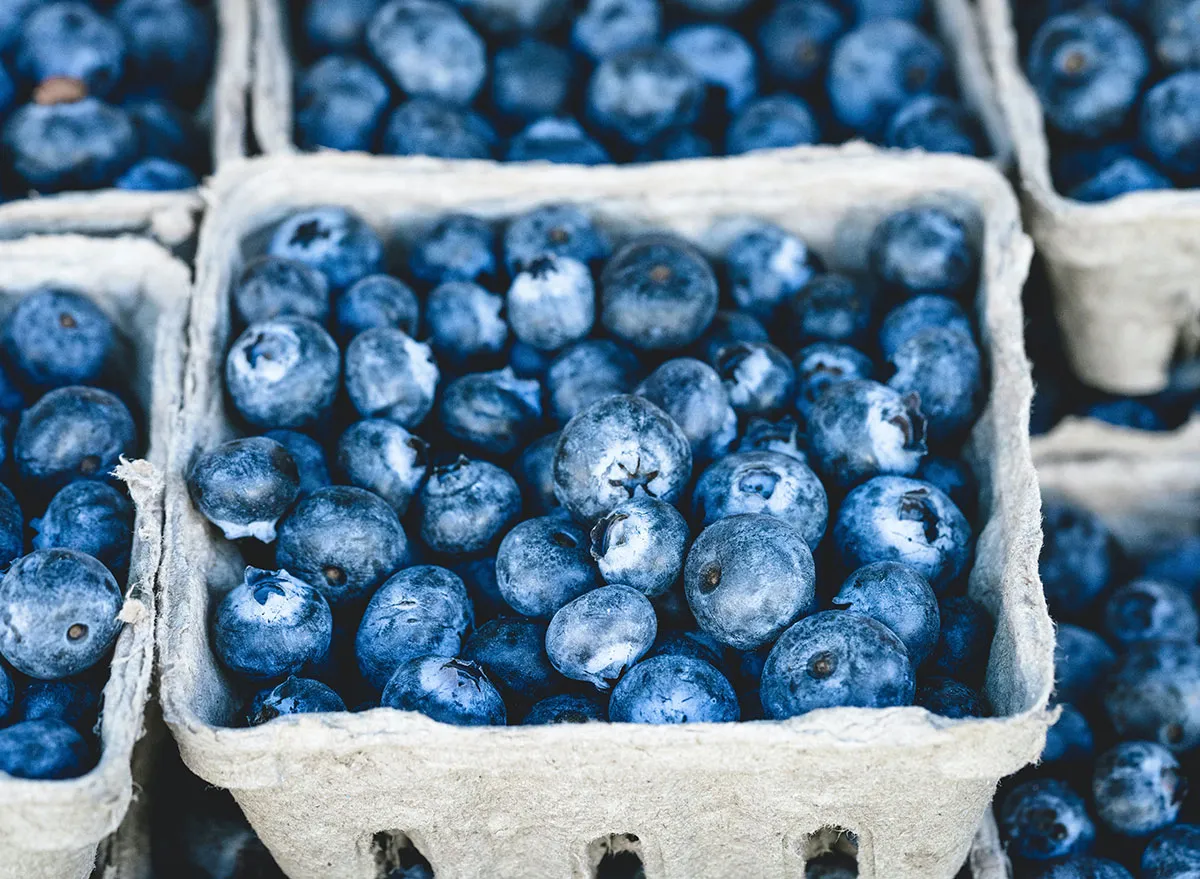 Fruits of any kind will offer plenty of antioxidants, but blueberries are an especially hearty source, says Susie. Antioxidants help fight oxidative stress caused by free radicals you encounter in your day-to-day life (like environmental pollution). This perk may be helpful for women with endometriosis. In fact, researchers suggest that women with endometriosis have higher levels of oxidative stress in their pelvic region, which can worsen inflammation and pain. Antioxidant-rich foods like blueberries offer a potential solution: One study in women with endometriosis found that supplementing with antioxidants like vitamin E and vitamin C lowered inflammation and improved everyday pain in 43% of patients.
Spinach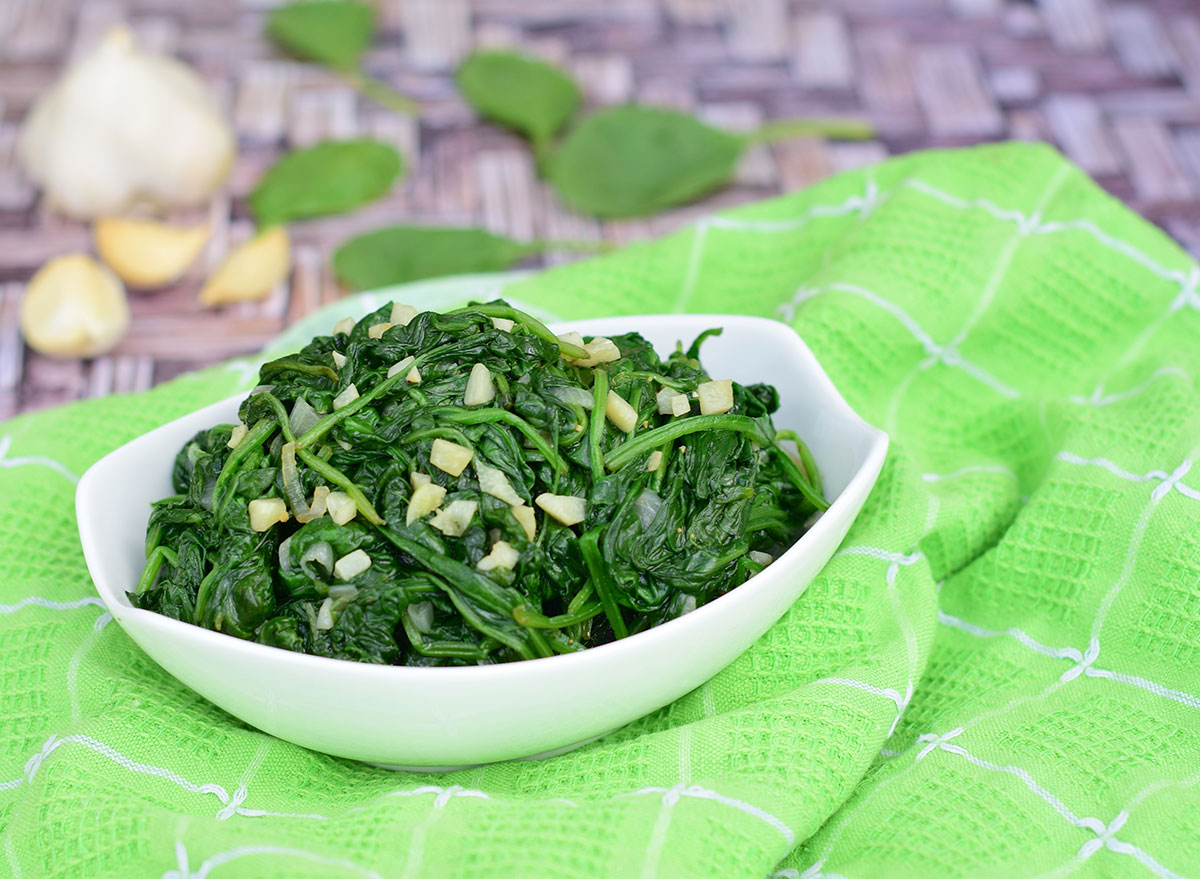 Many women with endometriosis have heavy periods, which can deplete your stores of oxygen-carrying red blood cells. When this happens, you also lose iron, leading to a condition known as iron deficiency anemia. Fatigue is the most common symptom. Including dark, leafy green veggies like spinach in your diet can help fortify your iron stores and improve symptoms, according to Susie. She suggests pairing your spinach with a food that's high in vitamin C (think citrus, broccoli, and potatoes) to help your body absorb more iron.
Legumes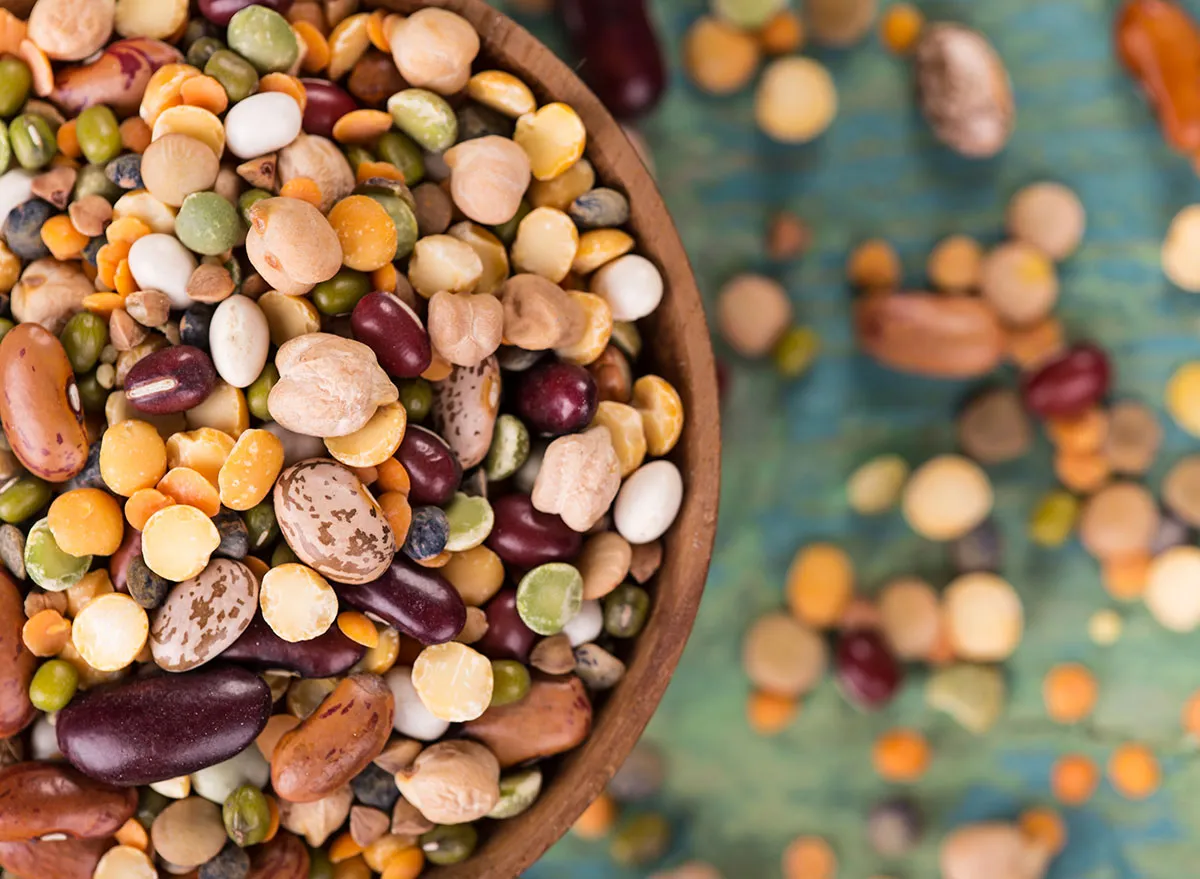 As you've already seen, iron and fiber are smart additions to your diet, especially if you have endometriosis. And legumes like chickpeas, green beans, and black beans offer a double-whammy. For example, just one cup of raw green beans provides nearly 3 grams of fiber (11% of the DV) and 1 milligram of iron (5.5% of DV), according to the USDA.
Bottom line
You don't have to put up with endometriosis pain. Combining treatments like acupuncture, and Chinese herbs, with certain foods can help keep symptoms at bay. Anti-inflammatory and antioxidant-rich foods, as well as ones that offer healthy sources of iron, fiber, and healthy fats, are especially good to include in your diet.