At the end of the journey together, our hope for our patients is motherhood. Many of our patient's share their story and thanks with us about their 'Berkley' baby and we celebrate them! If you have a friend going through infertility treatment and acupuncture, here is a great idea to encourage and inspire her en route her journey to family.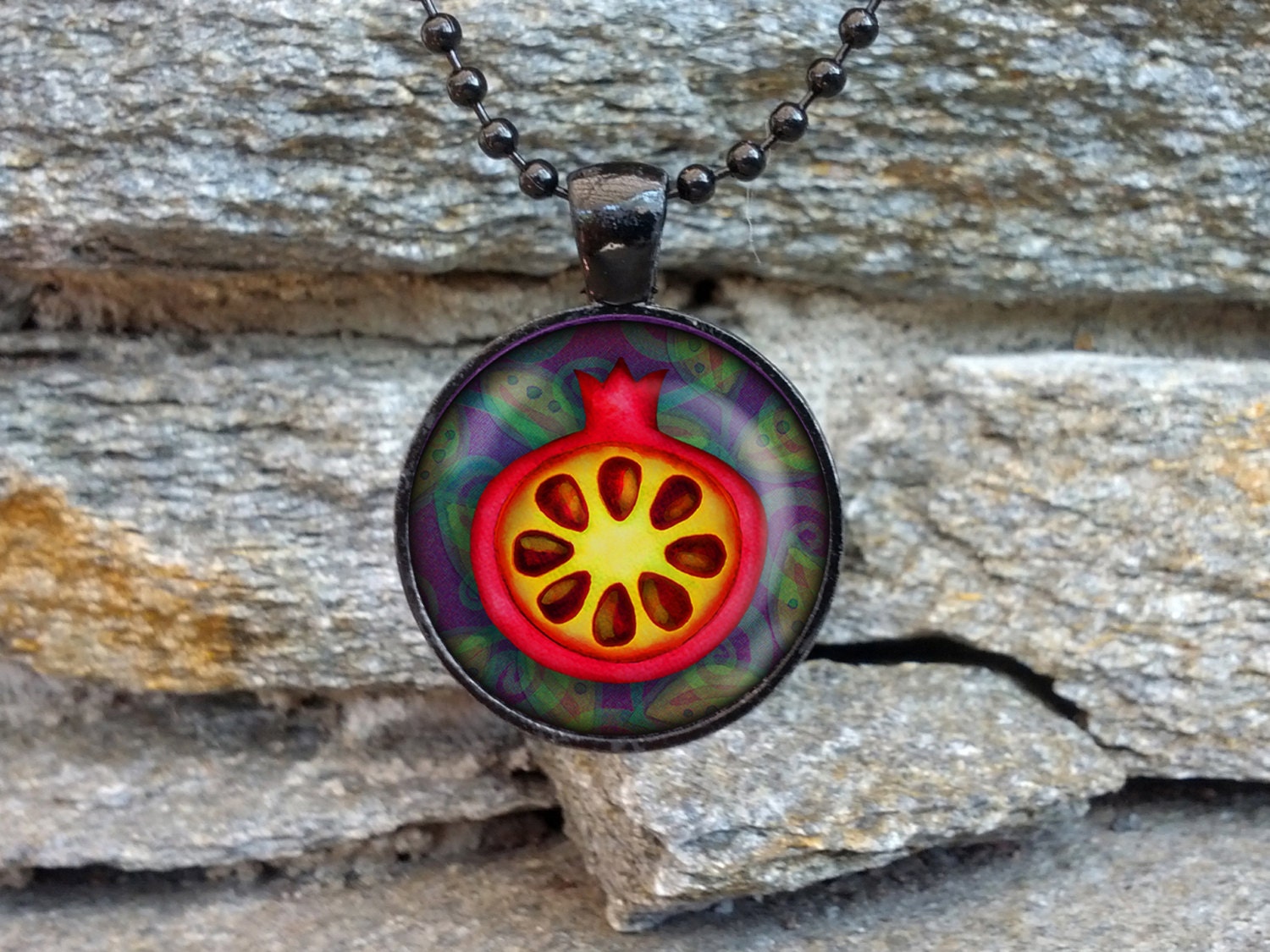 San Diego based Artist Marsha Anderson
This Fertility pendant pomegranate on black chain necklace will make you want to be fruitful and multiply! Are you looking for a gift for someone who is trying to start a family? Are you searching for a little help to become pregnant? Would you like to show your appreciation to the woman who birthed you or is birthing your child?

Did you know that the pomegranate has been used throughout history and in almost every religion as a symbol of humanity's most fundamental beliefs and desires, including life and death, rebirth and eternal life, fertility and marriage, abundance and prosperity. Almost every aspect of the pomegranate has come to symbolize something . . . its shape, color, seeds, juice.
Because this fruit contains an enormous amount of Seeds, it is regarded as a symbol of fertility,
prosperity, abundance, and generosity. Not to mention, that they taste amazing!!!!

The glass dome on this necklace pendant measures 1" in diameter and has a height of 11mm and sits in a silver plated metal bezel.